Last week my family visited one of Florida's ecological jewels, Wakulla Springs in north Florida, which I've enjoyed visiting since I was a kid (that's my daughter and grandson pictured). It is the world's largest and deepest spring, abundant in wildlife, and connected to the Floridan Aquifer, the source of drinking water for many Floridians. But the future of Wakulla Springs is in grave peril, and I'm writing to ask for your help in protecting it, for our families and generations to come.
A majority of Wakulla County Commissioners are recklessly pushing a zoning change to allow an out-of-state company to build a gas station with 16 gas pumps – along with a car wash and convenience store – immediately above one of the underground caves that feeds into Wakulla Springs. The site is currently designated for agricultural use only.
Urge the Wakulla County Commission to protect Wakulla Springs by rejecting the zoning change which would allow construction of this gas station.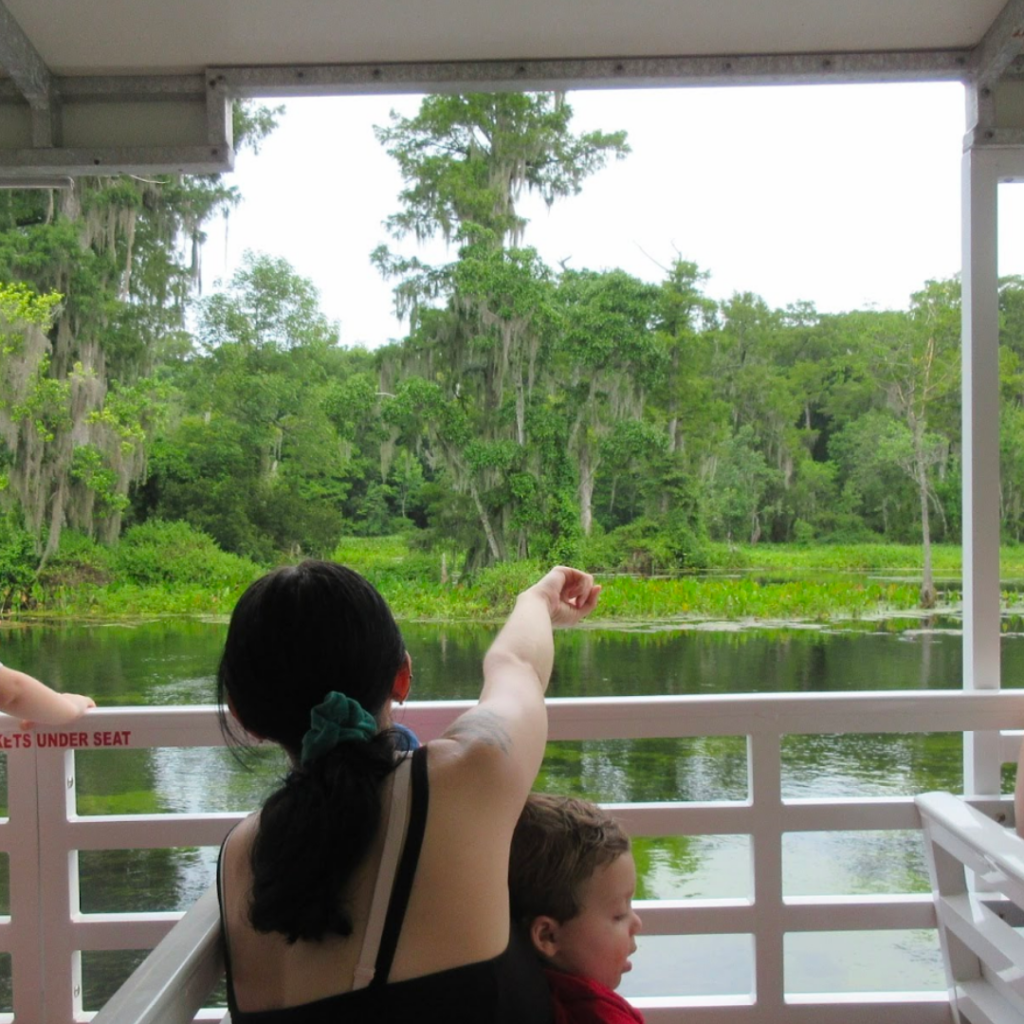 Locals do not want this zoning change; in fact, they packed a recent commission meeting to push for a strong Springs Protection Ordinance. But four of the five commissioners sided with the out-of-state petroleum company and torpedoed the effort, angering residents, some of whom were issued trespassing warnings for speaking out. This cannot stand.
Making matters worse, Wakulla Springs is already in trouble. On my recent visit, the park ranger who led our tour mentioned how the famous glass bottom boat tours are no longer operating because the once crystal-clear waters have increasingly become clouded by algae blooms and pollutants.
In 1992, a fuel tank leaked gasoline into the nearby ground and has now spread 2,000 feet from its source. In 2009, the Florida Department of Environmental Protection called it an "imminent threat" but the county has failed to clean it up to this day. If future generations are to enjoy Wakulla Springs these commissioners need to prioritize protecting it today.
Help preserve Wakulla Springs by urging the Wakulla County Commission to reject the zoning change allowing construction of a new gas station that threatens this iconic natural treasure – the world's largest natural spring.
Thank you for speaking out to defend Florida's beloved Wakulla Springs.