Mark Ferrulo
Executive Director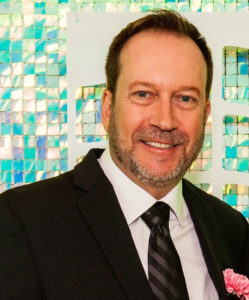 Raised in St. Petersburg and a graduate of the University of South Florida, Mark has been working for public interest and progressive causes across the state for over two decades. Starting as a grassroots organizer in Miami, Mark worked his way up through the ranks of Florida PIRG (Public Interest Research Group) to become the director in 1998, and was the first director of Environment Florida when it launched in 2006. Since founding Progress Florida in 2008, Mark has focused on building Progress Florida into one of the most respected and effective multi-issue progressive communications and digital strategies organizations in the state. Mark is a board member of Environment Florida and Common Cause Florida and in 2017 he was named as one of the "Top 100 Influential Floridians" by INFLUENCE Magazine. When not fighting the good fight Mark enjoys soccer, fishing, and exploring Florida's best downtowns – big and small.
Damien Filer
Communications Director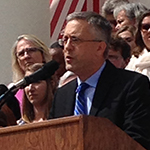 Damien is an award-winning political strategist, ballot initiative expert and campaign veteran with decades of experience crafting message and strategy for successful statewide campaigns in Florida and across the nation. Damien is a sought-after media trainer and speaker having trained students, community activists, campaign workers and candidates from around the country. He is also an adjunct lecturer at the University of Florida. He appears frequently in leading newspapers and on television and radio advocating for progressive policy solutions and government accountability. Damien was born in Tallahassee where he still lives and can frequently be found bird watching in the Fred George Basin.
Amy Weintraub
Deputy Communications Director
Reproductive Rights Program Director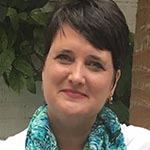 Amy Weintraub is a seasoned, award-winning organizer, who has worked most of her adult life identifying, educating, and activating citizens toward social justice. She is heavily involved with the League of Women Voters St. Petersburg, Pinellas NOW, and the statewide Floridians for Reproductive Freedom coalition. Amy was a key leader of Women's March St. Pete 2017, which saw more than 20,000 people gather to advance women's issues — the largest public protest in St. Pete history. Prior to moving to Florida in 2015, Amy lived in her home state of West Virginia where she led efforts within organizations such as WV FREE (West Virginia Focus: Reproductive Education and Equality), Covenant House of WV, and Planned Parenthood. Amy lives in St. Petersburg with her husband and three felines. They have two children in college.
Sarah Hoffman
Digital Organizer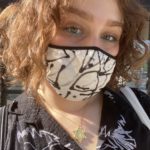 Sarah has lived in South Florida her entire life and currently lives in Fort Lauderdale. Currently attending University of Florida, Sarah is majoring in Political Science with a minor in Journalism. Since high school she has had a passion for grassroots organizing and politics. Sarah began her political organizing work as a volunteer for the Bernie Sanders presidential campaign and Andrew Gillum's gubernatorial campaign. She also worked as a fundraiser for nonprofits like Amnesty International.
Sarah is a student journalist published in both local and national publications. She also worked for the National Organization for Women in their Florida chapter as their interim communications director. When she's not glued to her computer she loves studying her Jewish faith, reading, writing, and spending time with her two puppies.
Jon Bleyer
Online Communications Specialist
Jon has been active in social and political causes throughout his life. He first got involved with progressive politics while attending Tulane University and later honed his grassroots organizing skills by directing the California Public Interest Research Group (CalPIRG) San Diego campaign office. Since then Jon has served as a campaign strategist and earned media consultant for a broad range of successful progressive issue campaigns in Florida and around the country. A native Floridian, Jon is co-founder and Internet organizer for Wildwood Preservation Society. When not online, Jon is an avid collector of banjos and vintage art