We have until the end of the year to collect nearly 900,000 valid petitions to get abortion on the ballot in 2024. We know there are millions of Florida voters who support reproductive freedom who've yet to complete a petition, including many people receiving this message.
Please take a moment to complete the petition, print and sign it, then mail it to the Sarasota PO Box on the form. Find the petition on the Floridians Protecting Freedom website here.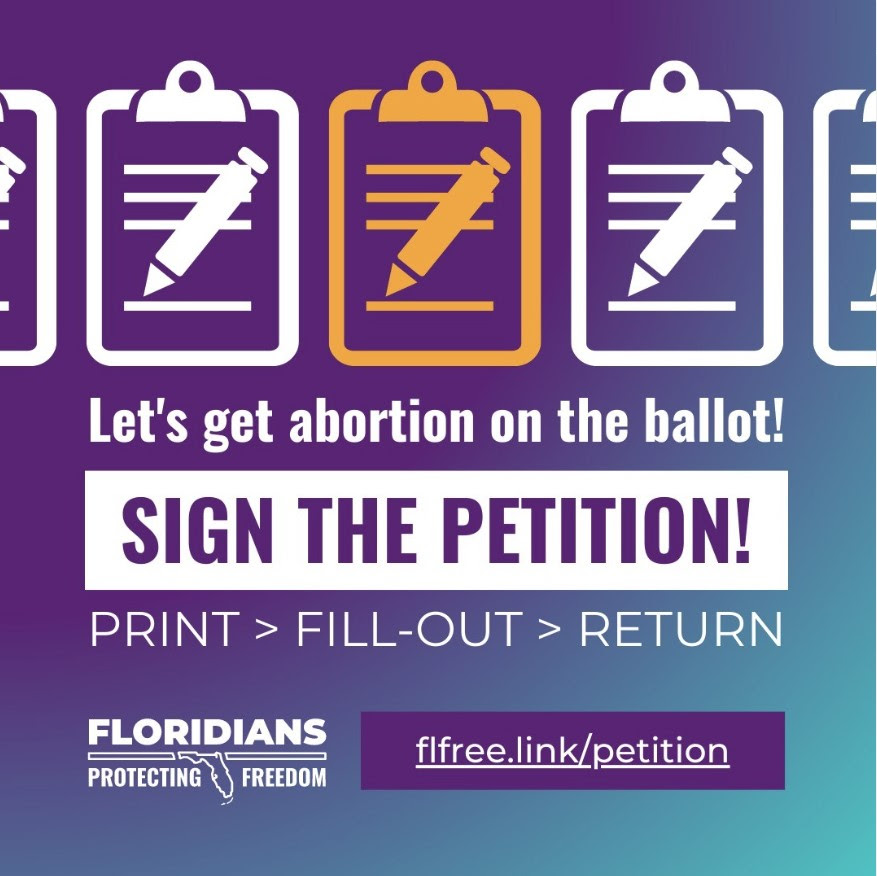 Already turned one in? Phone your county's Supervisor of Elections (SOE) to confirm that your petition has been received and validated. Find your SOE here.
Consider taking the "5 Friends" challenge! Print out five blank petitions and get five friends to complete them. Mail them in.
Thanks for adding your voice to the chorus of Floridians demanding that politicians get out of personal health care decisions.
Paid political advertisement provided in-kind by Progress Florida, 200 2nd Ave S, Ste 808, St. Petersburg, FL 33701