Just two months after the launch of the historic effort to get abortion on the ballot in 2024, the Floridians Protecting Freedom campaign has officially passed the half a million mark for petitions collected!
This good news could not come at a more crucial time. Oral arguments have been scheduled for September 8th for the lawsuit against Florida's 15-week ban. If the Florida Supreme Court issues a ruling undermining our constitutional right to privacy, the 6-week abortion ban will be triggered into effect 30 days later.
This work is too important for us to lose momentum.
By now, most of you have signed a petition yourself, which is why we're asking you to be bold with your outreach to grow this movement. You can print petitions here for your classes, family, coworkers, and neighbors.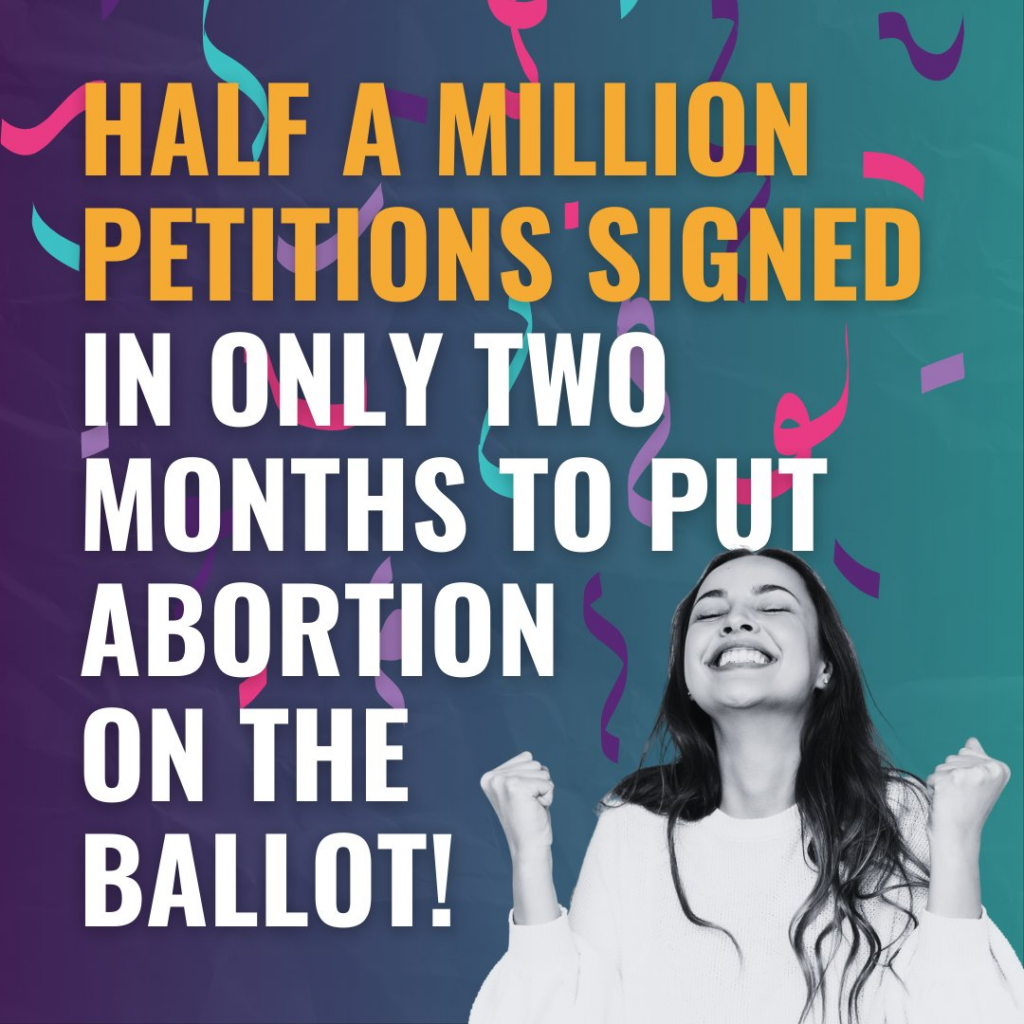 Right now, we're witnessing the detrimental impacts of a 15 week ban in Florida and the reality is, a 6 week abortion ban is soon to follow. Abortion is a private medical decision with no room for government interference, which is why this campaign is so personal to many of us.
From wherever you call home, you can find an event here for trainings and to collect petitions at local venues. With your help, we'll surpass our goal of collecting a total of 1.25 million petitions.
This constitutional amendment is essential to the fundamental freedom of Floridians to decide what's best for them, their bodies, and their life's path. Thank you for your resilient commitment to get abortion on the ballot in 2024.
Paid political advertisement provided in-kind by Progress Florida, 200 2nd Ave South ste. 808, St. Petersburg, FL 33701