A majority of Floridians support the freedom to make our own personal health care decisions without interference from politicians. Despite widespread support for reproductive freedom, Florida's legislative leaders voted to further restrict abortion care.
In April, they passed, and Gov. DeSantis signed, a new law that if it goes into effect, would ban abortion beyond six weeks of pregnancy — before many people even realize they are pregnant.¹
That's why we're asking you to support the Floridians Protecting Freedom ballot initiative campaign to amend the Florida Constitution to limit government interference in our reproductive health decisions and protect abortion access.
Sign the official Floridians Protecting Freedom petition at this link. All registered Florida voters are eligible to sign.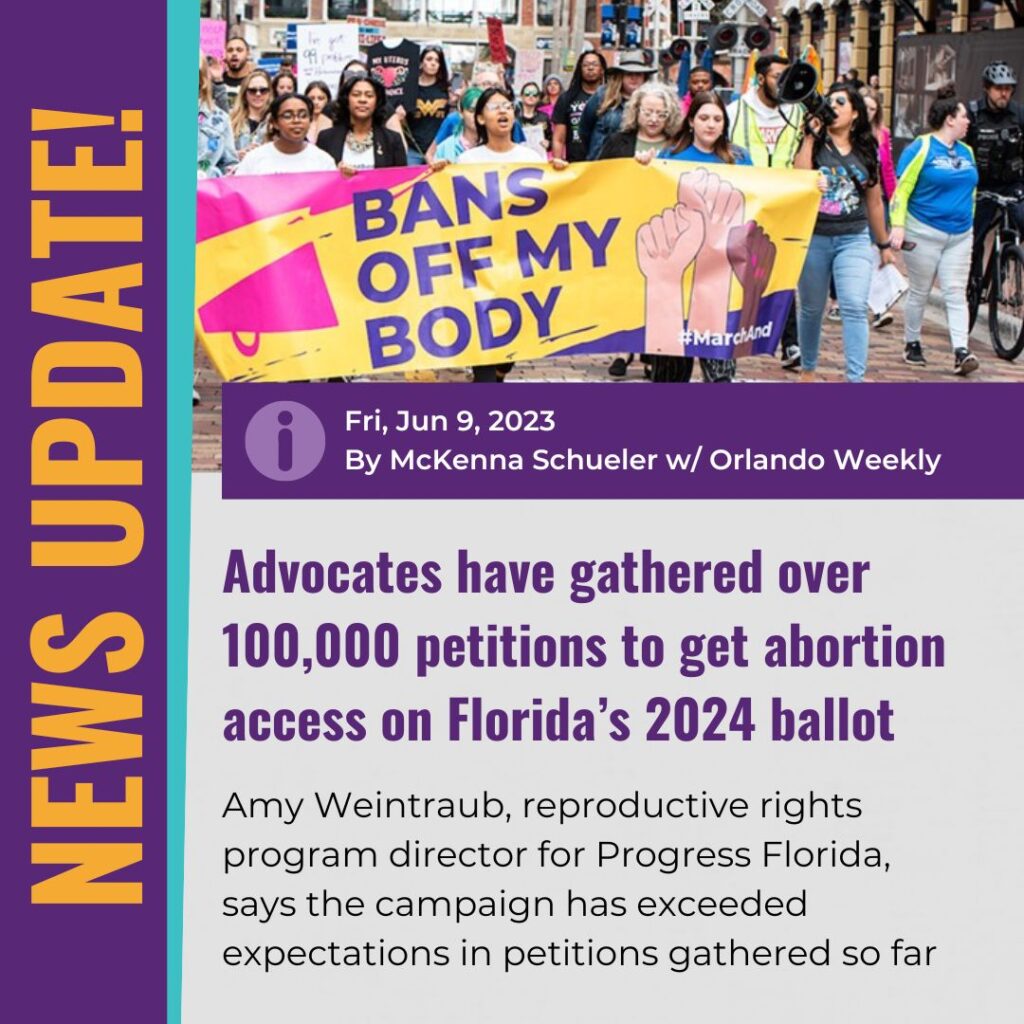 We're already seeing tragic consequences from the 15-week abortion ban Gov. Ron DeSantis signed into law last year, with pregnant Floridians being forced to travel out of state for care or continue a pregnancy against their will.
Anabely Lopes was 15 weeks into a pregnancy she wanted very much but testing revealed a genetic condition her doctor explained most babies die from, if not before they're born, within 15 days after birth. Lopes had to travel to Washington D.C. to get the abortion care she needed because of Florida's abortion ban.
Deborah Dorbert and her husband learned that her pregnancy wasn't viable, but when Deborah asked to terminate the pregnancy her doctors and their lawyers declined, fearful they would face prosecution under the state's abortion ban. With no other feasible options, she and her family spent more than three excruciating months waiting for the birth and death of her child.
Enough is enough: help Floridians reclaim their reproductive freedom by downloading, signing, and mailing the Floridians Protecting Freedom petition today. Then share it with your friends and family.
This constitutional amendment will protect ALL Floridians' freedom to decide what is best for their own bodies and lives.
Thank you for helping ensure abortion is on Florida's ballot in 2024.
Want to volunteer for this historic campaign? Sign up here.
¹Florida's new 6-week abortion ban law would go into effect 30 days following the Florida Supreme Court upholding the 15-week abortion ban passed last year. That court decision is pending.
Paid political advertisement provided in-kind by Progress Florida, 200 2nd Ave South ste. 808, St. Petersburg, FL 33701