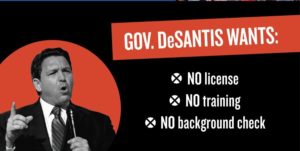 According to the anti-gun violence group Giffords, Florida averages one gun death every three hours and a child gets shot every 17 hours. Yet despite the epidemic of gun violence in our state, Gov. Ron DeSantis and his allies in the state Legislature are pushing a "permitless carry" bill that would allow individuals to carry loaded, concealed handguns in public areas without first going through a commonsense background check or any training.
Read More »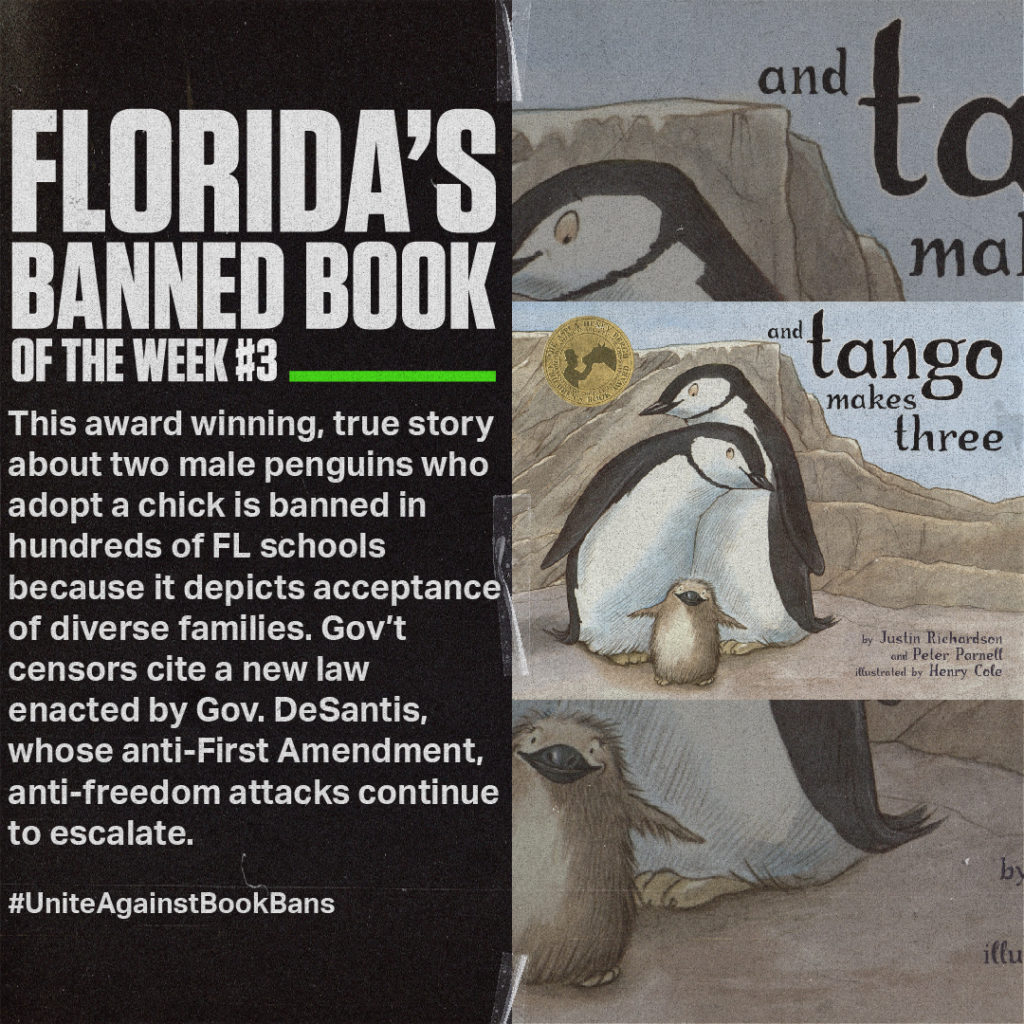 Gov. DeSantis called Florida's public school book bans a "Hoax!" – It's not. We're 2nd in the nation for the # of banned books.
Read More »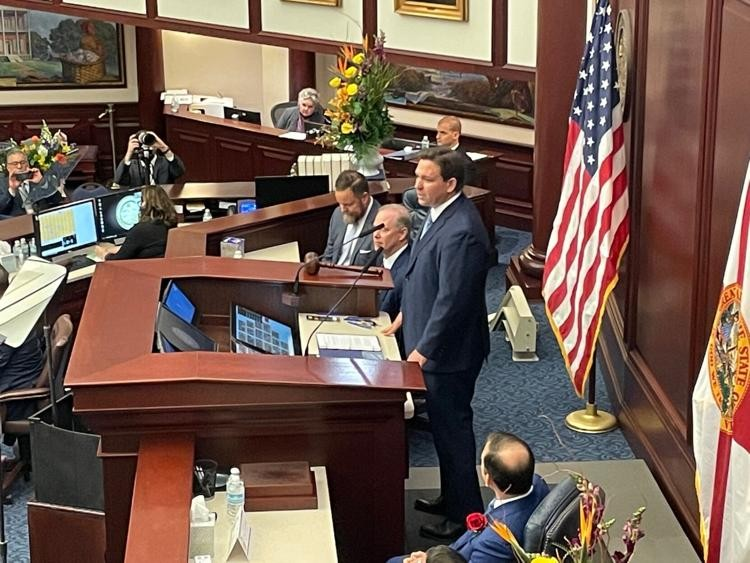 Today, Governor Ron DeSantis delivered his State of the State address to kick off Florida's 2023 legislative session.
Read More »
Each weekday morning, Progress Florida delves through dozens of news sources across the state and nation, with a discerning eye for the stories that matter to Floridians, and send a single news clips digest directly to your inbox in an easy to read format. If you want to stay current on Florida news and politics, you can't start your day without Daily Clips.
Topics covered include:
Sign up for this free service today.